The Spinoff Bulgaria initiative was created by Venrize, in partnership with the Health and Life Sciences Cluster Bulgaria and the Artificial Intelligence Cluster Bulgaria.
Our goal is to create a sustainable spinoff ecosystem and culture in Bulgaria and Europe by connecting national stakeholders with international partners. We present best practices and insights from universities, investors, governments, corporates and relevant industry experts, as well as funding opportunities from European organizations.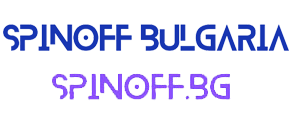 Spinoff Bulgaria is supportet by a wide range of national and international stakeholders.
Be part of it and make us of our network.